Renaissance music academy
From 4 to 10 July 2020: a training course in polyphonic singing

Every summer since 2011 the International Early Music Centre in Tregor (The RIMAT association) has organized an academy of baroque music. In 2020, the association decided to broaden the horizons and to add an Academy of Renaissance music, organized under the aegis of Dominique Visse.
This academy is aimed at around twenty seasoned polyphonic singers wishing to perfect their skills in the art of counterpoint. Their repertoire for this session is contained in the chansonnier Zeghere van Male dating from 1542.
Exceptional teachers internationally renowned musicians
Founder of the ensemble Clément Janequin, which celebrated its 40th anniversary in 2018, Dominique Visse has a solid reputation as a leading specialist in the interpretation of Renaissance polyphony. He  now wishes to transmit his art to a new generation of singers. In addition to Dominique Visse, the trainees will be guided by Eric Bellocq on the lute and Yoann Moulin on the positive organ.
In Lannion, from 4 to 10 July 2020
The Renaissance Academy will be held on the premises of the Lannion Community Music School from 4 to 10 July 2020.
Professors
Dominique Visse
Renaissance singing

Eric Bellocq
Lute

Yoann Moulin
Organ

We no longer present Dominique Visse, his musical eclecticism, his extraordinary personality.

Dominique Visse entered the Maîtrise de Notre-Dame de Paris at the age of 11. At the same time, he began studying organ and flute, which he completed at the Conservatoire national de Versailles. Passionate about medieval and Renaissance music, he met in 1976 the great pioneer of the counter tenor voice, Alfred Deller and became his student. He also worked with Nigel Rogers, René Jacobs and William Christie.

In 1978, Dominique Visse founded the Ensemble Clément Janequin with whom he recorded a series of discs of French polyphonic songs from the Renaissance with Harmonia Mundi, which had become true references in this repertoire. The following year, he joined Les Arts Florissants as a singer and transcriber of the ensemble. Since then, Dominique Visse has become one of the most sought-after operatic artists in the world of Baroque opera, collaborating with René Jacobs, Jean-Claude Malgoire, William Christie, Philippe Herreweghe, Ton Koopman, Alan Curtis, Nicholas MacGegan, Christophe Rousset, Robert King, Ivor Bolton, Harry Bicket, Emmanuelle Haïm and Vincent Dumestre… on the stages of the prestigious Opera houses like Paris, Berlin, Cologne, Amsterdam, Lausanne, Tel Aviv, Montpellier, Houston, Barcelona, Munich, Versailles, La Monnaie in Brussels, Théâtre du Châtelet and Théâtre des Champs-Élysées in Paris, Royal Opera House in London, in Japan, United States… and at the Festivals of Glyndebourne, Aix en Provence, Innsbruck and Edinburgh.

Recent and upcoming engagements include the roles of Lychas (Ercole Amante) at the Opéra Comique un Paris (conducted by Raphaël Pichon), Satirino, La Natura and Furia (La Calisto) at the Bayerische Staatsoper and Teatro Real in Madrid, Arnalta (L'Incoronazione di Poppea) at the Salzburger Festspiele, Delfa and Eolo (Il Giasone) at the Grand Théâtre de Genève and at the Opéra Royal de Versailles, la Vecchia (Rossi's Orfeo ) at the Opéra National de Lorraine, the Opéra royal de Versailles and the Opéra national de Bordeaux.

Also solicited to participate in the creation of contemporary works such as Wonderful Deluxe by Brice Pauset at the Grand Théâtre de Luxembourg, Outis by Luciano Berio at La Scala in Milan, Perela, l'homme de fumée by Pascal Dusapin at the Paris Opera, La Frontière by Philippe Manoury at Les Bouffes du Nord, or La Dispute by Benoit Mernier at the Monnaie de Bruxelles, Dominique Visse has recorded over a hundred records, mainly for Harmonia Mundi.

As a conductor, he recently conducted the Café Zimmermann and Aedes ensembles on a Christmas concert tour, featuring works by Marc-Antoine Charpentier, as well as David and Jonathas (Charpentier) with the Atelier lyrique de Tourcoing, where he is returning this season to conduct two programs based on the music of Marc-Antoine Charpentier.

Éric Bellocq studied guitar at the Paris Conservatoire National Supérieur with Alexandre Lagoya (graduating with 1st prize in 1983) and early music with William Christie. He was subsequently obtained national teaching diplomas in early music (D. E. in 1989) and guitar (C.A. in 1990).

Éric Bellocq taught guitar at the Poissy Conservatoire (1984-90). He attended summer training courses in Edgar Willem's method of music teaching between 1985 to 1988. He was also a regular contributor to the teaching section of the Les Cahiers de la Guitare magazine (1987-1989) and an associated teacher at the Paris Conservatoire National Supérieur for lute and early guitar initiation from 1997 to 2015.

Between 1983 and 1990, Éric Bellocq was a member of William Christie's Baroque ensemble Les Arts Florissants. Since 1991, he has been playing mainly renaissance lute with the Ensemble Clément Janequin directed by Dominique Visse. In 2000, he created a staged show with the juggler Vincent de Lavenère, Le Chant des Balles , which gave him the opportunity to compose his own works at the same time as remaining true to early music style.

As well as participating in numerous recordings with various orchestras and ensemblers, he has made several solo and duo recordings for Zig-Zag Territoires (France), Naxos, King Records (Japan) and Frame (Italy).

In 2008, he met André Burguete and his newly conceived Liuto-Forte. This encounter led him to focus not only on historical revival but also on modern practice. He is now playing several Liuto-Forte in lute and archlute versions, all made by Michael Haaser from Dresden.

In 2009, his research on J. S. Bach's works for solo lute took a concrete form by virtue of an innovative new tuning for the instrument. Important European festivals such as AMUZ (Antwerp) and Saintes have given audiences an opportunity to listen to Bach's rarely performed suites BWV 996, 997 and 998. Bach en Balles is the second staged show created in 2010 with juggler Vincent de Lavenère as a direct result of this long-lasting research.

In 2014, Éric Bellocq formed a new Romantic trio, Les Guitares d'Amour, with Guido Balestracci playing the arpeggione and Massimo Moscardo playing Romantic guitars. The trio focuses on masterpieces by Beethoven and Schubert, and Éric Bellocq has made several arrangements for the ensemble, faithfully respecting what was common arrangement practice during the early Romantic period. The lute has a recurring presence in Romantic poetry but only in a symbolic way. The instrument has now left this virtual presence to actually join in the music!

Yoann Moulin started his musical training with Robert Weddle at the Caen choir school. It was here that he discovered the harpsichord and starting studying with Bibiane Lapointe and Thierry Maeder. After attending the Académie de Villecroze with Ilton Wjuniski, he went on to study at the Paris conservatory with Olivier Baumont, Kenneth Weiss and Blandine Rannou. During this period he became acquainted with the clavichord thanks to Étienne Baillot, worked alone on the organ, studied improvisation with Freddy Eichelberger and had lessons with Pierre Hantaï, Skip Sempé, Blandine Verlet and Élisabeth Joyé.

He has since given recitals and taken part in chamber music concerts in numerous concert series and festivals such as the Paris Philharmonie, La Roque d'Anthéron, les Folles Journées de Nantes, La Chaise-Dieu, Oude Muziek – Utrecht, Ambronay, Royaumont, Lanvellec, the Venetian Center for Baroque Music, Cervantino – Mexique, Palais Jacques Coeur – Bourges, the Académie Bach d'Arques-la-Bataille, Saint Riquier, the Luxembourg Philharmonie, the Actus Humanus festival in Gdansk, Poland, and the International Tropical Baroque festival in Miami. He has performed with several ensembles including the Arts Florissants, Concert Spirituel, Ensemble Clément Janequin, Capriccio Stravagante, La Fenice, L'Achéron viol ensemble, Le Concert Étranger, La Tempête, the Maîtrise du Centre de Musique Baroque de Versailles, Les Musiciens du Paradis, the  Fêtes Galantes Baroque dance company, Das Klub – Cabaret Contemporain and Le collectif de Jazz La Forge.

His first CD recording "Girolamo Frescobaldi – Intavolatura di Cimbalo" was released on the Encelade label, followed by an album of music by Scheidermann and Scheidt for Ricercar. He has also taken part in several recordings for Alpha and Ricercar such as "Au Sainct Nau" with the Ensemble Clément Janequin. Both "Ludi Musici" by Samuel Scheidt with L'Achéron and "The Tempest" inspired by William Shakespeare with ensemble La Tempête have been awarded the Diapason d'Or.

Yoann Moulin recently founded "Une Bande de Clavecins" with Freddy Eichelberger and Pierre Gallon, an early keyboard ensemble performing written and improvised Renaissance music.
Course organization
The Renaissance music institute takes place in Lannion, in the Tregor Music School.
Every day, the participants will have lessons in Renaissance polyphonic singing with Dominique Visse (Song), accompanied by Eric Bellocq (Lute) and Yoann Moulin (positive organ).
Saturday 4 July       17h00
Centre Culturel Steredenn de Lanvellec 
From sunday 5 to  friday 10 july.
Saturday 11 July 

Reception of participants in the Renaissance and Baroque Academies

Presentation of the session, meeting with the teachers

Distribution of the welcome booklet of the academy

Tutors' Concert.

10h00 – 19h00 : Collective courses

with lunch break.

The schedule will be specified shortly.

Departure of  participants
Two events highlight the work of the academy
Saturday 4 July, 20h30 : concert by professors of the Renaissance and Baroque Academies, Saint-Brandan Church, Lanvellec
Friday 10 July, 20h30 : public audition of the participants, Saint-Brandan Church, Lanvellec 
Accommodation and catering
The website of the Brittany Côte de Granit Rose Tourist Office, will provide guidance on accommodation (hotels, bed and breakfast, gîtes, campsites, tourist residences, holiday villages…), and restaurants that the Trégor region offers.
Rates and terms of payment
Further education beneficiaries
650 € tuition fees

Accommodation and meals at the participant's expense in Lannion.

A formal agreement with your employer is compulsory.

Full fees
400 €  tuition fees
Accommodation and meals at the participant's expense in Lannion.
100 € to be sent upon registration, the remaining fee due upon arrival.
Reduced fees (for students)
330 €
Accommodation and meals at the participant's expense in Lannion.
100 € to be sent upon registration, the remaining fee due upon arrival.
Terms of payment
– Wire transfer (SEPA)

– Cash
Access
The Academy of Renaissance Music is organized in the premises of the Trégor School of Music, based in Lannion.
Lannion is a charming small town, with its cobbled streets, its half-timbered or slate houses, its manor houses, its churches and its flowered quays. The town is located in the heart of a coastal region, the Pink Granite Coast, famous for its huge granite rocks in fantastic shapes and dotted with heritage sites, witnesses of the golden age of Brittany.
To find out more : website of the Tourist Office Pink Granite Coast
TRAIN SNCF > Lannion TGV Atlantique connecting Guingamp or Saint-Brieuc
PLANE > Brest-Bretagne airport (Guipavas)
ROUTE > Axe Rennes-Brest RN12 axis, exit Lannion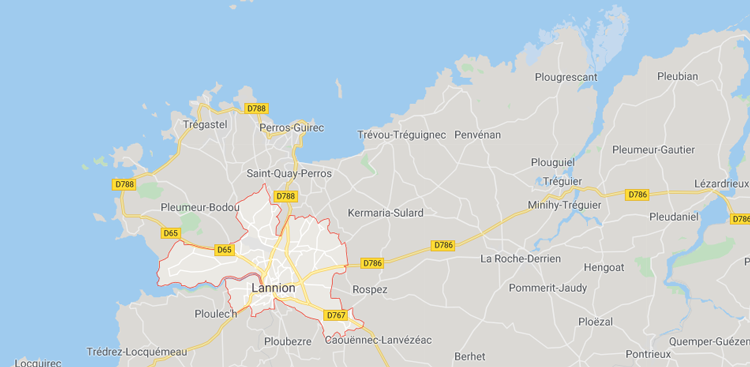 Professional formation
Are you employed or "intermittent status" resident in France?
Financing through the Continuous professional development fund is possible.
The Academy is presented by the "Rencontres Internationales de Musique Ancienne en Tregor", an institution of professional continuous training. (Activity recorded under number 53 22 08441 22. This registration number does not assert State agreement. )
As such, there are financing opportunities with the professional continuous training authorities whether you are employed by the public or private sector or an occasional entertainment worker, according to diverse training plans, leave for vocational training, DIF…).
Territorial Public service
The state, communities and the territorial public institutions elaborate an annual or multiannual training plan for their agents, tenured or contracted. Trainings, notice of leave for vocational training and the DIF (Individual right for training can be considered. Consult your community employer to establish a request of coverage.
Employee of the Private sector
Plans : training plan, Personal leave for training ( CIF), DIF …Consult  Ask your employer through his OPCA (Approved joint collection committee -which finances the formations) or of the AFDAS (OPCA of the live performance) to establish a coverage request.Practical information: files must be transmitted to the AFDAS at the latest 15 days before the beginning of the formation
Occasionals
Plans : training plans Conditions, consult https://www.afdas.com/intermittents/se-former
Ask the AFDAS to establish a request of coverage.
Registration
To attend the course, please let us know what you want to register to using the automatic registration form.
On reception our services will contact you and request all details pertaining to your application form (your background, photo ID, details, 100€ deposit, parental permission for minors).
Registration deadline : Friday May 15 2020.
Please, join a CV with the registration form. Singers have to send a voice demo.