LANVELLEC EDITIONS : the new record label !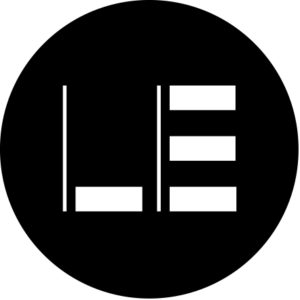 This year the Rencontres Internationales de Musique Ancienne in Trégor (RIMAT) launched its own record label, Lanvellec Editions. The aim is twofold: enhancement of the organ of the English factor Robert Dallam dating from 1653 (classified as an Historic Monument). The restoration of this organ in 1986 is at the origin of the Lanvellec and Trégor Festival; recording of certain exclusive works as presented within the framework of this Festival.
Opus 1, # 1653 for the Robert Dallam organ, is a work commissioned to organist and composer Michel Boédec. He was inspired by the famous journey of Saint-Brendan (to whom the church of Lanvellec is dedicated) in search of the island of Paradise. From navigations, improvisations through gavottes and ridées, the organ reveals, thanks to the fertile imagination of Boédec, unsuspected sonorities sometimes reminding us of of the work of John Cage or Philip Glass. For the four-handed pieces Michel Boédec is accompanied by the young prodigy Alma Bettencourt.
Opus 2, La Lingua profetica del Taumaturgo di Paola, San Francesco is an unpublished oratorio by Giacomo Antonio Perti (1661-1756) rediscovered in 2014 by Francesco Lora, a Bolognese musicologist, a specialist of this composer. This work, commissioned by the patron of Perti, Ferdinand de Medici, depicts three personalities in the Court of France of the 15th century: Charles VIII, his wife Anne of Brittany and Louise of Savoy. A fourth character, the miracle worker Saint Francis of Paule announces to the two women the respective births of Charles-Orland and François 1st. The perpetuation of the royal lineage is thus assured! This recording is a world premiere and enriches our knowledge of this Italian composer. Jean-Marc Aymes, the director of Concerto Soave has surrounded himself with an ideal team – Maria Cristina Kiehr, Lucile Richardot, Valerio Contaldo and Stephan MacLeod – to offer us a recording worthy of this event.
Opus 3, Libro Secondo, Johann Jacob Froberger performed by Jean-Marc Aymes.
Jean-Marc Aymes' approach to Froberger can be seen as a natural sequel to his work on Frescobaldi. The "Libro Secondo de 1649", the first manuscript of the German composer to come down to us, while bearing the mark of his own genius, is clearly a homage to his Roman master.
As for the "Tombeau de Monsieur de Blancheroche" and the "Méditation sur ma mort future", these are indisputable summits of keyboard literature. The pieces are performed here on both French and Italian harpsichords as well as on Lanvellec's Robert Dallam organ, which in tone colour is certainly close to the organs Froberger played while in London. 
Opus 4, La Légende Noire, is an interpretation of the Sixth Book of Madrigals by Carlo Gesualdo in vocal and instrumental formation by La Guilde des Mercenaires.
The Prince of Venosa and his work are paradoxical. An inspired creator and a tormented soul following the assassination of his first wife, his compositions are full of elegant dissonance and audacious chromaticism. Transfixed by dazzling inspirational flashes, his polyphonic melodies are in perpetual chiaroscuro.
The premise of the Guilde des Mercenaires is highly original: Adrien Mabire has chosen to have the Sixth Book of Madrigals performed not only by singers but also by instrumentalists.
Opus 5 is Léon Berben's very personal interpretation of In Nomine – Walsingham by the virtuoso John Bull on the Robert Dallam organ in Lanvellec.
A dazzling virtuoso, John Bull is an explorer who handles improbable rhythms and dissonance. His work is astonishing in its exuberance, its ornamental variations where rapid notes proliferate. In In Nomine he experiments with new formulas, in Walsingham he gives dazzling variations on a popular tune.
Léon Berben, Gustav Leonhardt's last pupil and a connoisseur of historical practices, offers a personal interpretation of John Bull's works. Let yourself be seduced by his digital acrobatics!
The artistic direction of the label is assured by François Eckert (www.sonomaitre.com).
Graphics are by Mathieu Desailly who for twenty years has created the posters for the Festival (www.lejardingraphique.com).
Lanvellec Editions is distributed by Una Volta Music Distribution www.uvmdistribution.com