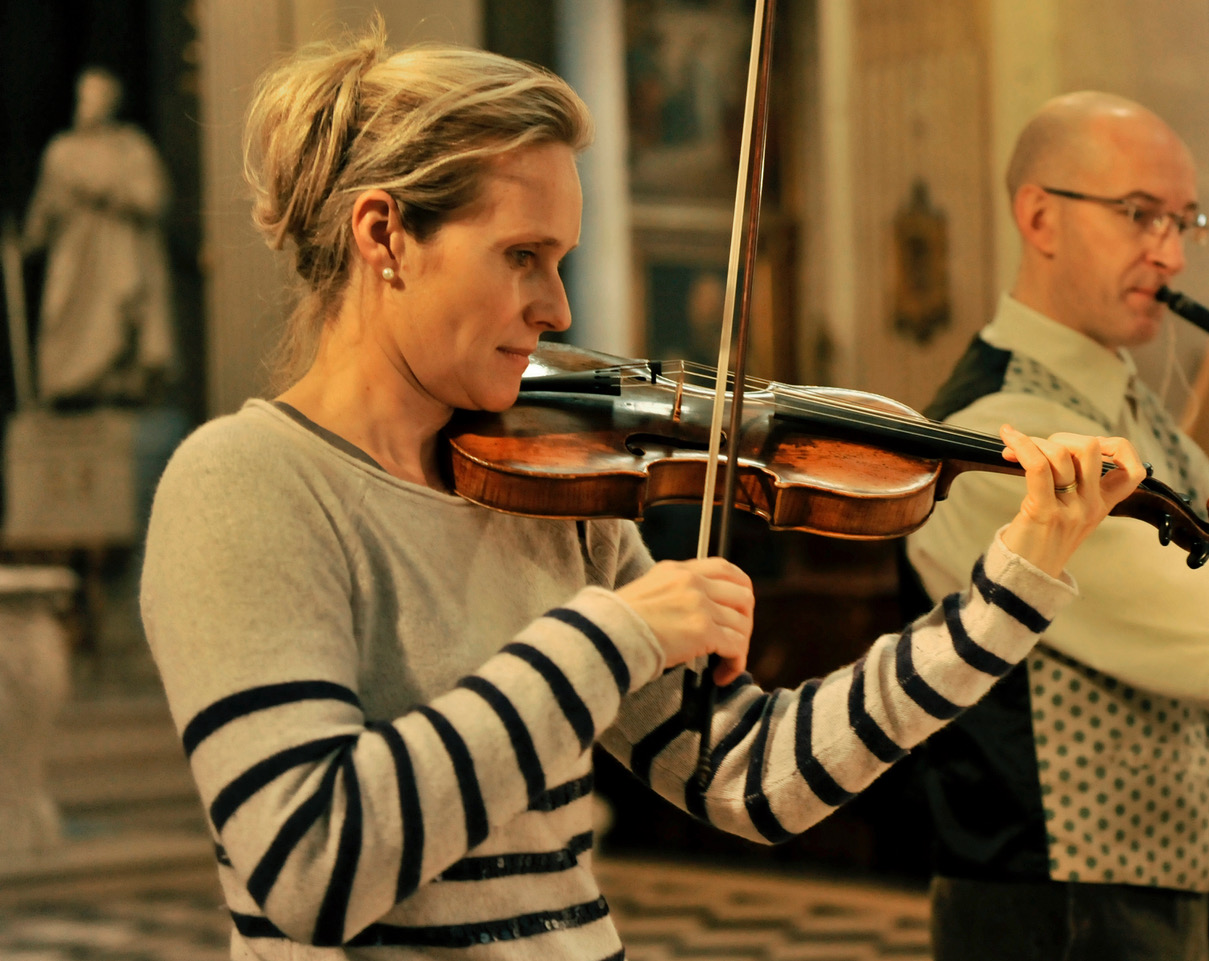 Stéphanie Pfister studied contemporary violin at the Conservatoire de Strasbourg.  But her keen interest in Early Music soon led her to Basel's Schola Cantorum where she devoted her energy to the baroque violin under the guidance of Chiara Banchini. In 1997, she graduated brilliantly with a Soloist diploma.
Since then, she has joined many European ensembles as First Violin and participated in chamber music concerts.
She has performed around the world with many Baroque orchestras such as La Fenice (Jean Tubéry), Ensemble 415 (Chiara Banchini), The Parliament of Music (Martin Gester), Le Concert d'Astrée (Emmanuelle Haim) , Akademia (Françoise Lasserre) or Le Poème Harmonique (Vincent Dumestre).
Her discography includes recordings for labels such as:
Harmonia Mundi: Ensemble 415,
Andreas Scholl "Deutsche Barock Lieder", Ensemble Pulcinella;
Zig-Zag territory: Ensemble 415;
K617: Ensemble Elyma;
Virgin: Concert d'Astrée;
Alpha: La Fenice and Opus 111;
Accord:The Parliament of Music.
She has also made a Ligia recording of French music , with her long-time partner and accomplice, Martin Gester: "Portraits and Characters".
An esteemed teacher, Stéphanie Pfister has been giving classes since 1997 at the Conservatoire de Strasbourg as well as master classes in France and Switzerland (Orchestre de Nancy, Schola Cantorum Basiliensis, Conservatoire de Nice). She was, for three years, "Guest Professor" at the Académie de Sablé for the classes of string instruments and orchestra.
Stéphanie Pfister plays a Sebastian Klotz violin crafted in 1750.