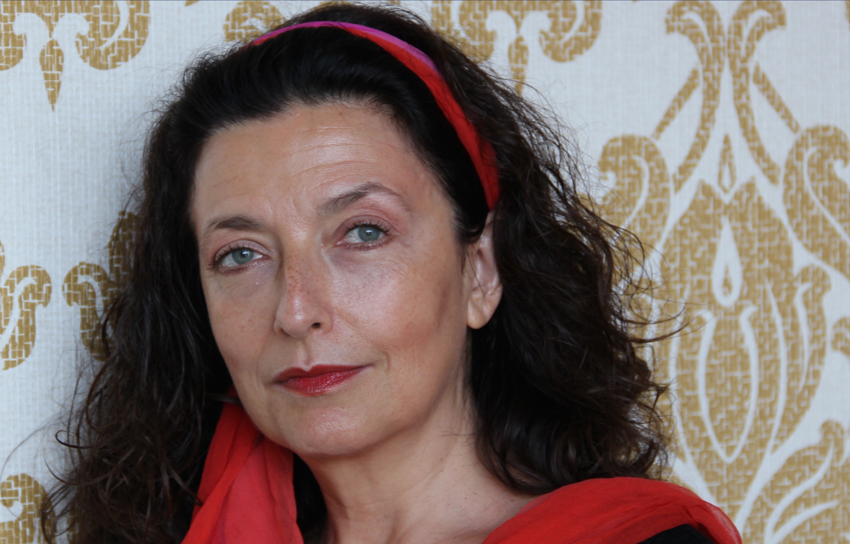 Having spent seven years singing with the Maîtrise de Radio-France followed by three years with the Ecole Nationale d'Art Lyrique at the Opéra de Paris Isabelle Poulenard quickly realised that it was the music of the 17th and 18th centuries that she was particularly interested in performing. She has taken part in a number of productions with the Tourcoing Atelier Lyrique under the direction of J.-C. Malgoire.
Her wide repertoire ranges from Baroque opera to contemporary works and performances of Mozart, Rossini, Weber, Poulenc etc..
She has had the opportunity of working with conductors such as Charles Dutoit, Mstislav Rostropovich, William Christie, Marc Minkowski, Theodor Guschlbauer, René Jacobs, Richard Hickox, Mark Foster, Joël Suhubiette, Jérôme Corréas and regularly undertakes recitals, notably a series of concert recitals organised for the inauguration of Opéra Bastille in July 1989.
Moreover, she interpreted the role of Pamina in Die Zauberflöte de Mozart in 2000; this production, directed by O. Desbordes and S. Ottin, was filmed by the French television channel, France 3, and broadcast by both France 3 and Mezzo.
Recent seasons have seen Isabelle in the roles of Norine (Don Pasquale/Donizetti), Zerline (Don Juan/Mozart), Madeleine (Le Postillon de Longjumeau/Adam), Vespetta (Pimpinone/Telemann) and more recently as Soeur Constance (Dialogues des Carmélites/Poulenc) as well as Suzanne in Le Nozze di Figaro by Mozart in a theatrical opera version featuring Beaumarchais' words and Mozart's music.
Isabelle has made over fifty recordings including Montezuma, a pasticcio opera by Vivaldi (in the role of Teutile) which won a French music award: Victoire de la Musique in February 1993, and Stabat Mater by Pergolesi (these recordings were directed by J.C. Malgoire); the Mass in B by Bach directed by G. Leonhardt; Il trionfo del tempo e del disinganno by Haendel (in the role of Bellezza), under the direction of M. Minkowski and a recital record "Strozzi – Stradella" produced by Adda. Office of darkness (Leçons de Ténèbres) by Porpora with Les Paladins, directed by J. Corréas and produced by Arion. Lieder & Sonaten by Johann-Friedrich Reichardt and co-produced by the Westdeutscher Rundfunk in Cologne received a « Choc » in the music magazine Le Monde de la Musique.
The last recording : La double Coquette, a Gérard Pesson creation based on a Pierre Alféri libretto after Dauvergne's La Coquette trompée (in the rôle of Florise) with the Amarillis ensemble under the leadership of V. Cochard and H. Gaillard.
Holder of a Certificat d'Aptitude, Isabelle has taught in conservatoires (presently she's teaching in the CRR of Paris) and regularly heads Master-classes and specialized courses in France and abroad.