9th Lanvellec Baroque Music Academy
July 2021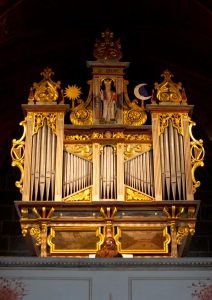 The course focuses on mastering the baroque musical language : basso continuo and ornamentation ; upgrading performance skills either in group workshops or individual classes on historical instruments ; extending knowledge of the repertoire of baroque music.
The course is aimed at professional musicians, either beginners or experienced, wanting to advance their careers and widening their knowledge of the repertoires using historic instruments, one of them being the outstanding organ of Lanvellec built by Robert Dallam in 1653.
The Academy boasts exceptional teachers, musicians of international standard and confirmed pedagogues, working in the greatest French conservatoires :
The course takes place in the heart of the village of Lanvellec in Brittany, offering a great working environment : church, manor house etc.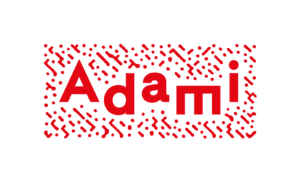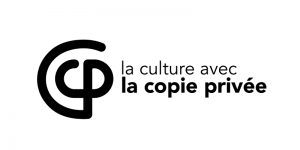 The spirit of the Academy
The course allows professional musicians, members of orchestras, either basso continuo players (organ, harpsichord, viola da gamba, cello…) or treble parts (violin, lute, singing…) to :
– develop skills and knowledge in performing ancient music
– mastering the musical language specific to the baroque aesthetics : ornaments and foundations (principles of basso continuo,  treble, ornamentation…)
– perfecting baroque orchestral performance through practice in common with keyboard, viola, cello, violin, lute…
– perfecting or adapting interpretation gestures and positions
And for keyboard players :
– developing the practice of both the organ and the harpsichord. The course has 2 aims : organists are acquainted with harpsichord playing, harpsichordists with organ playing.
This course is unique in its dual scope : organ and harpsichord and allows musicians to perfect their techniques.
The course centres on fundamentals, with practical training on the Robert Dallam organ of Lanvellec, a gem of European organ building.
It also includes putting into practice two basics of baroque art : the fondamento, i.e. the harmonic bases as provided by the organ, harpsichord and string bass in baroque music; the ornamento, as practised by instrumentalists and singers of the time.
The course will be enriched by new instrumental workshops :
In addition to organ and chamber music (Martin Gester), harpsichord classes (Aline Zylberajch), lute classes ( Paul O'Dette ), baroque violin classes ( Stéphanie Pfister),  cello classes (Emmanuel Balssa ),  Isabelle Poulenard will teach baroque singing.